THE CLARINET TRIO
ANGSTER – KASSAP – FOLTZ
With support of Henri Selmer – Paris
Three musicians, one instrument…the clarinet. Three musicians come together from varied and eclectic backgrounds to create and transform music beyond the boundaries of genre and style. The expression and energy of jazz mix with the virtuosic demands of contemporary classical music, as well as the emotional and spontaneous qualities of folk music.
On stage, the three intrepid clarinettists move seamlessly between written and improvised music with humour and flair. With their clarinets of all shapes and sizes, sometimes chattering, sometimes mumbling into silence, they interweave their styles to the beat of modern music.
Sylvain KASSAP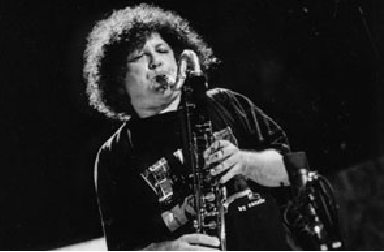 Sylvain Kassap is one among the important artists on the European jazz scene where he has been performing since 1976 next to the greatest ones (Michel Portal, Louis Sclavis, Henri Texier, John Surman, Barre Philips, Sam Rivers, Steve Lacy, Evan Parker, Bernard Lubat…).
Beside this, he also plays as a soloist or in various ensembles modern and contemporary repertoires for clarinet and creates composers' oeuvres such as Bernard Cavanna, Jacques Rebotier or François Rossé…
Mainly a self-made composer, since 1980 he has written over fourty musics for theatre, cinema, dance and television.
During the 90s he developed a more contemporary style pushed both by his feelings and a great upcoming demand from soloists (the harp player Hélène Brechand, the tuba player François Thuillier, the saxophone player Jean Pierre Baraglioli…) and ensembles (Ars Nova, Alternance, Laborintus, the Ensemble trompettes de Paris, Sextour Baermann…). In the beginning he was mostly influenced by Luciano Bério and Franco Donatoni, but then he moved on in a more personal style.
Ha has recorded with Sam Rivers, John Greaves, Claude Barthélémy, Pierre Bensusan, Ricardo Del Fra, Eddy Louiss, Guesh PattiI, Jacques Mahieux, Okay Temiz, Gunter Sommer, Sapho, Anthony Ortega, les Ensembles Ars Nova & Laborintus… He has as well published a great number of discs under his own name.
Jean-Marc FOLTZ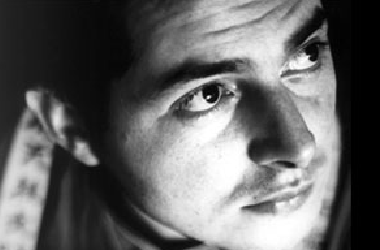 Since his studies at the CNR of Starsbourg, Jean Marc Foltz has freely played contemporary music both written and improvised.
For jazz music, he is currently playing with a duo and a trio with the pianist Stéphane Oliva and the double bass player Bruno Chevillon, but also with Raymond Boni, Joe Mac Phee, Claude Tchiamitchian, Latif Chaarani…He is also a member of Jazztzet of Bernard Struber, of Quintette Improvista and of Lousadzac of Claude Tchiamitchian and has intergrated the septet of Bill Carroters.
For the contemporary repertoire, he has worked with many important composers (Aperghis, Boulez, Dusapin…) within the Ensemble Accroche Note, the Musikfabrik NRW (Düsseldorf) and the Ensemble Intercontemporain. He has as well participated in many European events.
He has played as a soloist with chefs such as David Robertson, Mark Foster, Jürg Wyttenbach, Hans Zender…
He currently plays as a soloist recital and with the Ensembles United Instruments of Lucillin (Luxembourg) and Alternance (Paris).
Armand ANGSTER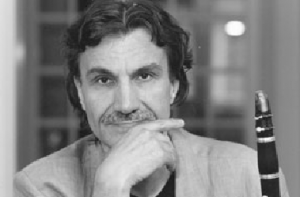 Soloist in a repertoire that spreads from Mozart to more recent œuvres of XX century and to improvised music, Armand Angster has dedicated many oeuvres (Pascal Dusapin, Georges Aperghis, Franco Donatoni, James Dillon, Philippe Manoury…). He has funded Accroche Note together with Fançoise Kubler (soprano). Accroche Note has been present in most of the great international events for many years now.
He plays as a soloist with Music Project (London), the Orchestre Philarmonique de Radio France, New Ensemble (Amsterdam), Ensemble Recherche, Carme di Milano, Ensemble Alternance (Paris), Ensemble de l'Itinéraire, SWF Baden Baden…
He has created the first clarinet trio with Louis Sclavis and Jacques Di Donato; he has taken part in the adventure Passaggio with Jean Paul Céléa, François Couturier, Wolfgang Reisinger and Françoise Kubler.
He also practises jazz and improvised music during mixed projects writing/improvisation which has enabled him to play with  Barre Philips, Paul Lovens, Pascal Contet, Carlo Rizzo, Eric Watson, Wolfgang Fuchs… He has recorded many discs with Accord, Etcetera, RCA, FMP Berlin, Ades, Naïve, MFA, Salabert  Actuel, ENJA, L'Empreinte Digitale, Universal.